Custom template installation
Add custom backgrounds to your notebooks in seconds with the ease of drag-n-drop.
It's safe, easy and enhances the functionality of your reMarkable tablet.
Download it now!
Works on all major operating systems
Install templates with ease, on your reMarkable paper tablet. Drag, drop and get productive.
Download it now!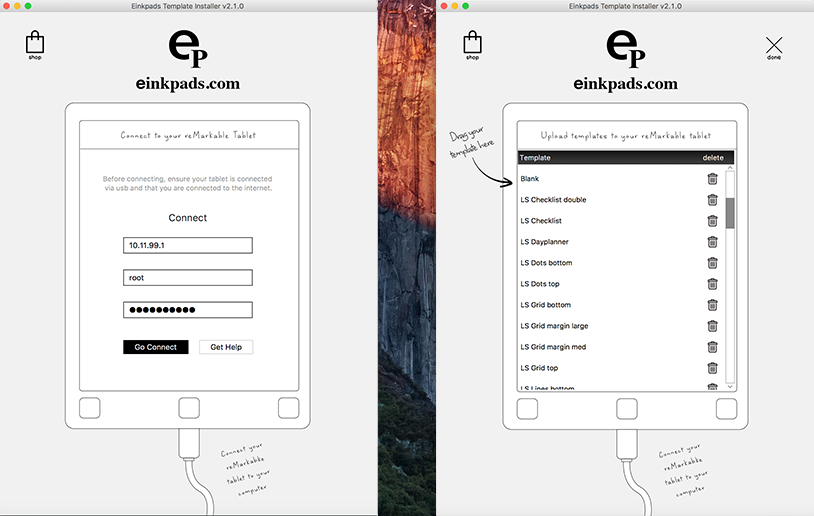 The Template Installer is easy to use, and includes Free Unlimited Updates
Customize and unleash the power of your reMarkable tablet
---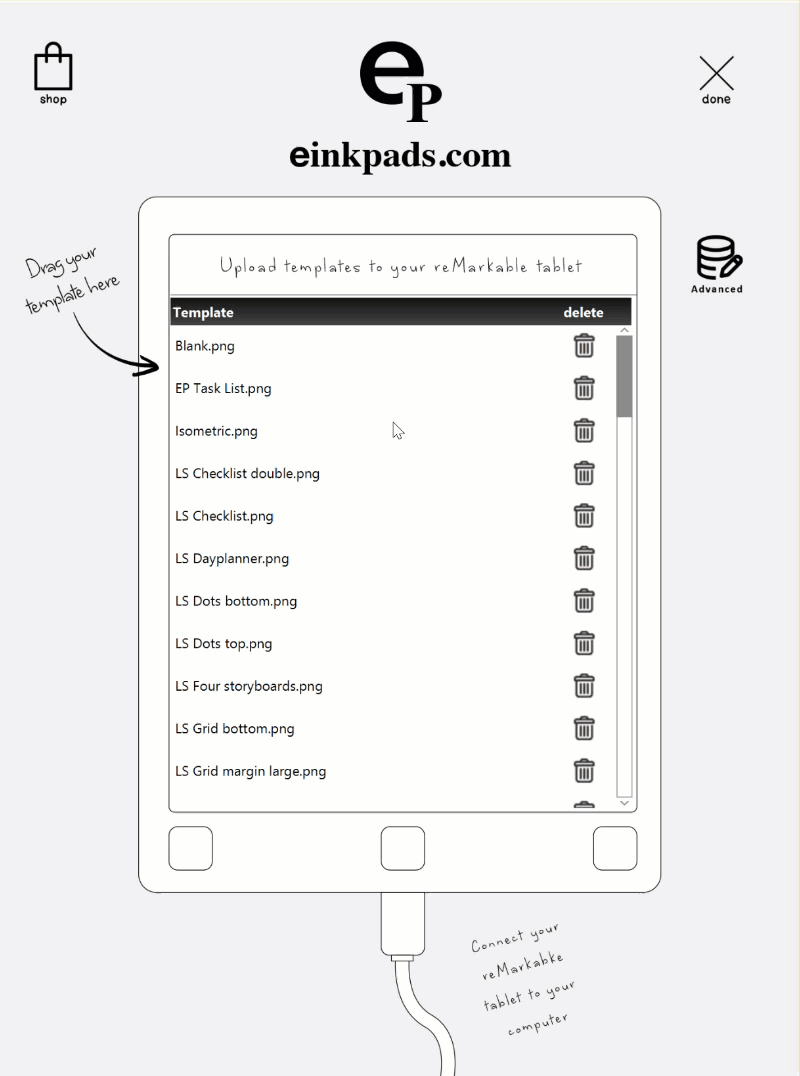 Easy to install
Windows, MacOs & Linux
Custom Templates
Works with your own files
Drag and Drop
So easy anyone can do it
New Features
We are constantly adding new features
A ton of reMarkable tablet templates to choose from. All the productivity you need at the price of a cup of coffee.
Let's Get Started!